[ad_1]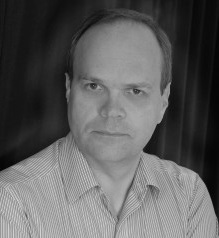 Maritime transport has been playing with digitization since the turn of the century. E-procurement was the first step into the digital world for many ship owners and managers, but overall it has failed to harness its game-changing potential, due to a landscape fragmented technology and an industry lagging behind with systems to reap the benefits of e-procurement. Fast forward to the second decade of the 21st century, and we are finally seeing maritime digitization take firm root. The reasons are many and varied.
From a technical point of view, satellite communication is starting to provide the global coverage needed to act as a reliable and affordable infrastructure for transferring data from ship to shore and vice versa. More and more stakeholders, such as flag states or cargo owners, are looking to take advantage of data and digitization. Likewise, regulatory and environmental issues are increasingly putting the pressure on vessel operators and making more data available across an organization can alleviate some of this. The difficult and cyclical market, where the efficiency of ships and the fleet is paramount, is also one of the main drivers for the adoption of digitization in maritime transport.
Today, the shipping industry has a much better understanding of the value of data, so the community of people looking to improve their businesses and operations by using it is growing dramatically. And although they have been so close for over a decade, we are now at a point where communications technology can ensure that data from ships and fleets that negotiate virtually anywhere is always available. But data is only a means to an end; it is the insight that can be obtained from the data that provides the real value of the scan. The shipowner, his operations team and his customers can all benefit from data-driven insight. Ship managers, take note.
Break down barriers
Of course, some shipowners prefer to manage their vessel and their fleets in-house. The arguments against outsourcing are, at first glance, strong. Some believe that employing a third party to manage maritime assets may result in a loss of control and oversight, caused by a lack of transparency. The arguments, rightly or wrongly, have been around since the dawn of ship management as a service. Of course, a shipowner cannot optimize operations or maximize return on investment if he does not know what is going on with his fleet. The counter argument is that an experienced ship manager or marine service company will always ensure that clients are informed about all aspects of their work. But digitization makes it possible to go even further, by offering a fully integrated and real-time approach to the management of ships and the data it generates.
Using an integrated marine digital platform, digitization not only demonstrates that vessel owners can stay in control when using a vessel management service, but can give them even more control than they do. if they managed their own ships in-house. A single source vessel manager will operate on four main pillars: maritime operations, supply, crew and finance. Among these are countless sub-tasks that form the basis of managing a safe, compliant and efficient fleet on behalf of customers. Everything generates data which, in order to provide the desired control and transparency, must be delivered in real time to the shipowner's teams. With this data available in real time, on a single platform and interface, it can be used to generate meaningful information that will enable informed decision making.
Take, for example, the financial team of a shipowner. Their lifeblood is data, but the traditional unintegrated workflow can lead to data insights that can take 8 to 115 days after month end. With an integrated digital platform, data is updated by design as a continuous stream, 24/7, ensuring finance specialists have a full picture of what's going on. Not only that, but integrated with real-time data from maritime operations, supply and crew, additional insight can be gained on a company's financial health.
Internal managers or vessel managers unable to deliver this data-driven information on a contemporary digital platform are likely to use diverse, separate and unconnected systems for the management of planned maintenance, crew, financial systems and inventory. The owner will get the necessary data from all of these processes and systems at some point, but it could be isolated, self-sufficient, and most importantly, not always available without triggering a request through a chain of people and services. With a digital platform, it's possible to cut in the middle of that chain and get a holistic, integrated, real-time view of everything. This can give the best possible control and transparency to the shipowner, not only in the context of proving that the arguments against the outsourcing of vessel management do not carry much weight, but in fact by offering well more value to a business than what can be generated by internal management.
Data in motion
Operational, regulatory, financial and environmental pressures all create a thirst for knowledge and information, leading the shipping industry to take digitization seriously, and no application can benefit more from continuous data than vessel management. As a leading marine services company, V.Group has recognized the essential role of digitalization in enabling high quality vessel and fleet operations from the start. a unique digital platform called ShipSure 2.0. Using transparent real-time views with all the data on how V.Group manages vessels, customers have the ability to get the big picture or examine various areas at a granular level, helping them to make decisions that improve the performance of their assets.
But we are working in an ecosystem where shipping is part of a larger global supply chain, so we must participate and cannot remain isolated. This is where digitization can show its full potential. If data can provide meaningful insight and a tangible ROI, what good is it, if it's only available when you're in the office? In the world of 24/7 global commerce, success comes with mobility and flexibility, so having access to the same data available in the office on mobile devices around the world is the last step to truly realizing the potential. digitization in the world of ships. management.
Mobile data access is essential for the real-time management of ships, fleets and businesses, but the technical challenges of a ship manager are not negligible, as out-of-the-box business solutions are not. easily personalized for maritime users. The 100% in-house development of ShipSure 2.0 with a cloud-based service architecture and full IT stack ownership, however, enabled V.Group to offer full mobile access to data. Building on the original version of Windows, ShipSure 2.0 is now available on multiple platforms, including iOS and Android smartphones and tablets around the world. Based on a new touchscreen interface, the ShipSure 2.0 mobile app isn't just a watered-down companion app to the desktop system – it's a full-fledged portable platform, using the same real-time data generated by the complete maritime services of V.Group portfolio.
In a dynamic and demanding market, shipowners must choose between internal or external management partnerships. By outsourcing with the right partner, the owner can focus on the market and, in today's digital environment, gain control and transparency. With direct mobile and on-demand access to cloud platform data and critical real-time information from a vessel management company, owners and their teams will always know their vessels are safe and efficient and that they are in compliance with the regulations. They can check the progress of any procurement or maintenance project and have full oversight of accounts and budgeting. Not to mention the availability of crew lists. Digitization has provided the counter-argument for keeping ship management in-house by negating control and transparency issues. With this, the enormous potential for ships, fleets and shipowner organizations themselves to perform better has been completely unlocked.
Stephen MacFarlane is the CIO of V.Group. He holds an MBA from OU Business School and is a member of the Chartered Management Institute (FCMI).
The opinions expressed here are those of the author and not necessarily those of The Maritime Executive.
[ad_2]